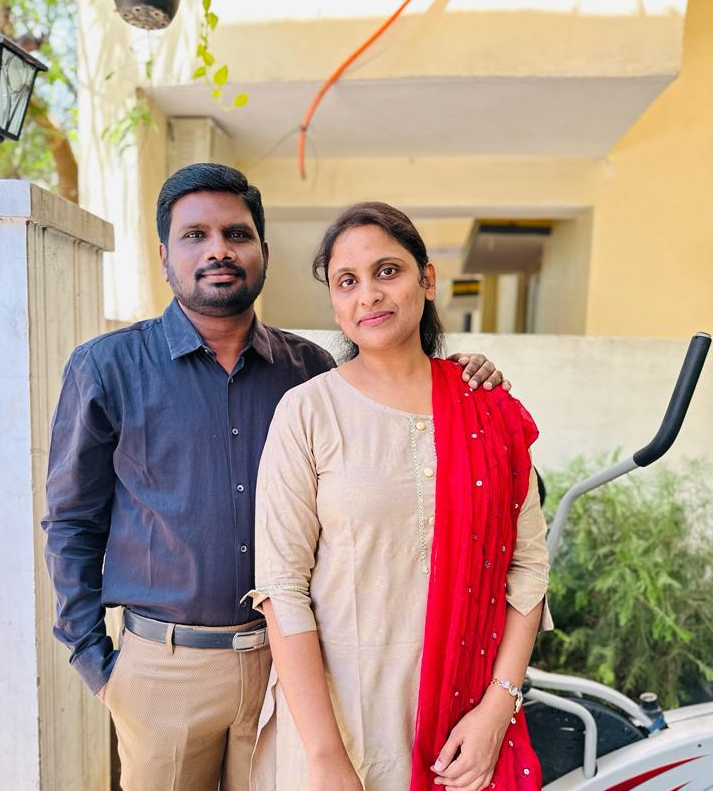 Good Shepherd Compassion Ministries
Personal Details
---
Greetings to you in the blessed and precious name of our Lord and saviour Jesus Christ. This is Pastor Sudarsanam Samuel Chatla. It is my honour to let you know in this site How our Lord Jesus using us in His vineyard. God is so good to us and I am Pastor for Good Shepherd Worship Centre and I have wife name is SHARA RANI i do have three children daughter Shirley Rachel 14. Son Silas Gabriel. 13 and another son Sam Alex 6. Well I finished my Theological studies of Masters of Divinity. God has called me and specifically showed me the kind of ministry that I suppose to do while I was doing my final year studies.
Calling : God has called me at the age of 19teen, especially with this call to plant churches and to spread the Gospel where Christ was not known. So I know for sure that He is leading me towards it. I am working in the tribal region in the deepest forest jungles, where people are not aware of the things of this world. They are not Well civilised and their language and the way of life style is very different than others. It is not like other people who does the ministry in the towns and cities where the comfortable life is available. But, God has showed me Terrible villages tribal places of mountain areas, because they never even heard the Gospel even once in their life. Through God's Call and the vision, I have dedicated to reach the un reached villages with group of poorer Pastors help. Well God has blessed us with good Evangelistic team. So we are serving and establishing Truth and extending the kingdom of God in the Land of India in primitive villages.
Ministry: We have started ministry called GOOD SHEPHERD COMPASSION MINISTRIES in 2003 it is the non profit, Religious, Educational and social oriented Organisation and we are doing Evangelistic Church planting Ministry in the remote and rural Tribal region. We are mostly like to do social work by helping the destitute in Tribal areas of India., because people in the tribal region are coming to the Lord and understanding the love of Jesus through our Bread. We reach out with the Gospel of Jesus Christ through, We bring God's Compassionate love to people in dire need relief in times of flood, fire; medical healing through our medical camps, proving food to leprosy, clean water and sanitation through our village development programs.
HOUSE OF COMPASSION
We are taking care of There are 55 Orphan Children. All these children were brought from the Tribal region. Before they come to my care, I have seen these children, spoil their lives without education and they have no food to eat, so I brought them and taking care of them by faith and God has given this ministry in 2003, We are praying looking for individual Sponsors to be raised for the children.
Vision
.
I have great vision for unreached thousands to be saved for the lord Jesus Christ. We reach people winning them for the lord Jesus Christ. There are lots of tribal villages where people are suffering without drinking water. I know they are bringing water from unclean ponds and holes and pits. So by drinking such polluted water they become sick and their children are being born as Cleft Palate babies. it is my vision to provide safe drinking water by drilling water wells.